Bruce Fleischmann
President & General Manager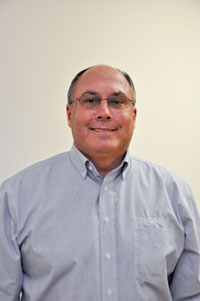 Bruce is a Partner and has direct responsibility for Truckmen's Sales, Business Development and Warehousing operations. He has over 30 years of Operations and Logistics experience including 15 years with The Coca-Cola Company. Bruce last served as Coca-Cola's National Transportation Manager for their $3Billion non-carbonated beverages division based in Houston, TX. He successfully completed hundreds of hours of extensive operational and managerial training and development including executive sessions conducted by Harvard and Georgia Tech while at Coca-Cola.
Bruce received his B.S. in Business Management from LeTourneau Univ. in Longview, TX. He considers himself to be a serial entrepreneur, holds two golf patents and believes that "no matter what, there is always a better way"! Although a sign on his door reads "Work is for those who don't play golf" he ironically complains about seldom having the time!
He is a board member of the Conneaut Port Authority and serves as Treasurer. Bruce is also a past member of the Buckeye Local Board of Education in Ashtabula, OH. He is married to Deanna who he met "the very first day of college at the Student Loan Office"! They are recent empty nesters having three grown children Stacey, Lindsay & Brett who they are very proud of!
David Jewell
Director of Maintenance
Dave is the Director of Maintenance at Truckmen Corp and is the third owner of the company. He has been working at Truckmen since 1996 and is responsible for managing, organizing and scheduling daily activities for Truckmen's truck services division. This role includes overseeing a fleet of 45 tractors, 100 trailers, and several service vehicles along with servicing outside customers' equipment. Dave supervises a dozen employees and manages their daily work load. Dave has been an integral part in the overall growth of the company and in increasing the shop's annual revenue about ten times its original size. Dave began purchasing Truckmen stock in 1997 and has been an active board member involved in key company decisions since that time. He is a Master Technician and is Master ASE Certified.
Dave graduated in the top five of his class from Ohio Technical College in 1989 with a Master Technician Certification and went to work for St. Johnsbury Truckmen Company in Camp Hill, PA. Dave entered a path into management and obtained his Class A CDL in order to move equipment on demand. In 1993, St. Johnsbury went out of business and closed its terminals. Dave then went to work for Lake Truck in Painesville, Ohio. It was at this point that his relationship with Truckmen began. He was specifically requested to do all the work on Truckmen equipment per our founder, Jeff Jenks, and it was the trust that Jeff had in Dave's work which led to his being hired as Trucmken's Service Manager.
Dave lives in Geneva, Ohio with his wife, Melissa, who also works at Truckmen and their two children, Bradley and Brooke. His daughter attends Geneva High School and son is currently attending Kent State University Ashtabula branch. When Dave can get away from work he enjoys quiet Sunday's with his family and when weather permits you will find him and his wife getting away for a motorcycle ride. Dave's hobbies include restoring older model trucks or cars. He loves summer evenings gathered around a huge camp fire, dirt biking, four wheeling and occasionally ripping up the field with his 1986 Chevy Pickup Truck with family and friends.
Julie Lefelhoc
Controller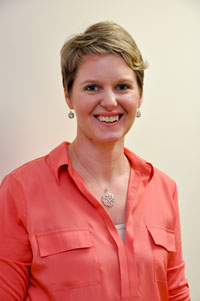 Julie oversees the office staff including Human Resources, Safety, Accounts Payable and Receivable, Operations and Information Technology. She also is the point person for all of Truckmen's key advisors and business partners, namely financial institutions, accountants, lawyers, payroll, insurance and technology vendors, etc.
Julie has been with Truckmen since 2003 in various capacities. She began handling warehouse customer service and implementing a new dispatch and accounting system. She serves as Secretary Treasurer for Truckmen and its sister companies.
Julie came to Truckmen with seven years of experience at The B. B. Bradley Company in Painesville, OH, a foam fabricating company. She served in many different capacities including inside sales, marketing, information technology and software implementation. After deciding that she enjoyed the small business environment, she embraced the opportunity to join her father, founder Jeff Jenks, and learn more about the family business. Although, Julie had some previous experience with trucking (riding to Disney World in the sleeper berth as a child) and did various summer jobs over the years at Truckmen in high school and college! Julie has a Bachelor of Arts from Baldwin Wallace College.
She lives in Perry, Ohio with her husband and two children where she stays very busy with youth sports and activities. If she's not at work, hauling her kids around, or trying to fit in some exercise, you will probably find her with her nose in a book! Julie is an avid reader, a former competitive swimmer and currently attempting to embrace running, which is a work in progress! She loves to travel to new places as well as visit out-of-town family.